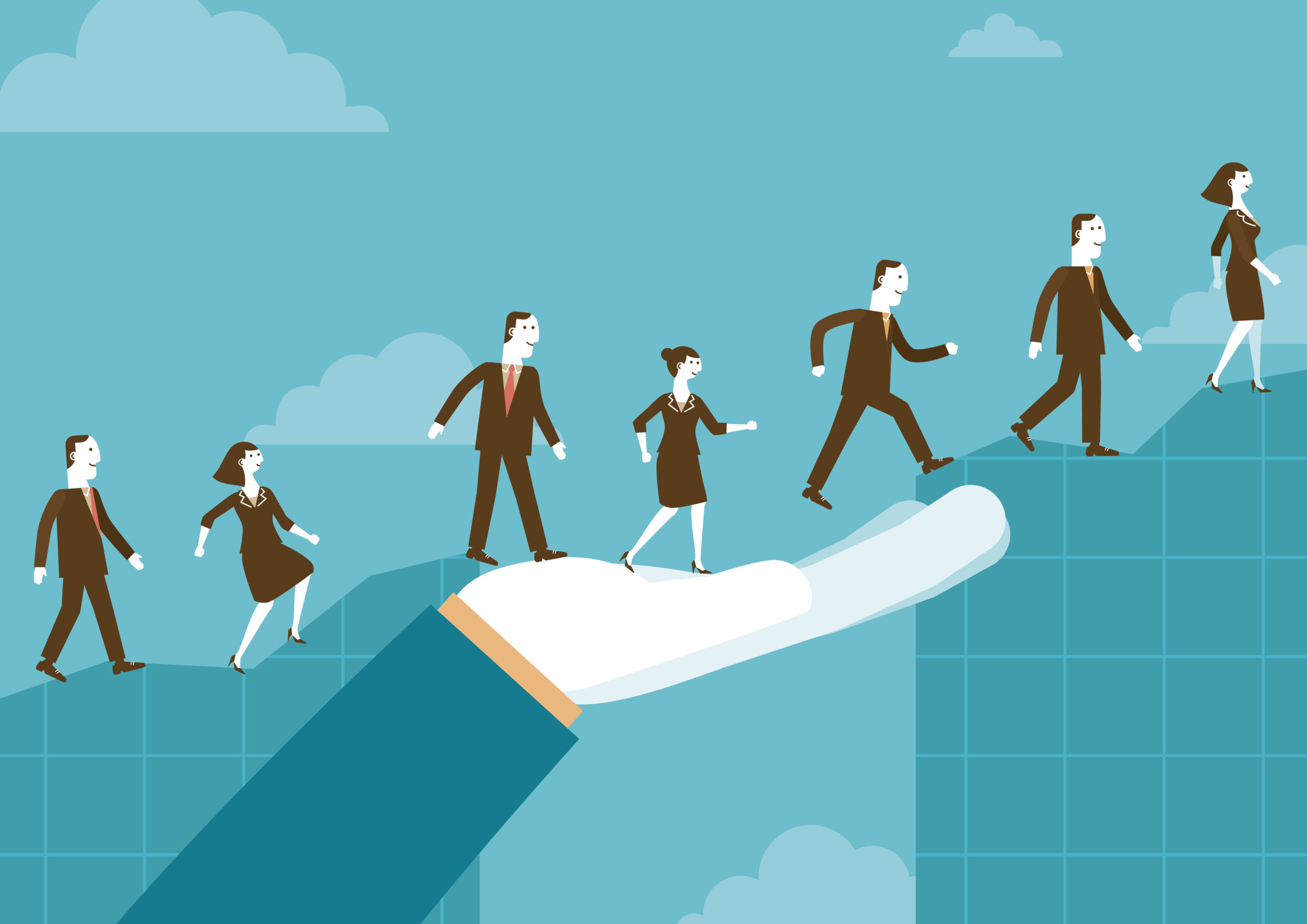 Rethinking Human Resources with a Modern Model
Why you should reframe your HR department now
Google was one of the first companies to do away with the title of Chief HR Officer. When the tech giant appointed a chief of People Ops, it cemented an innovative culture that values employees as a resource for success. Many other organizations have adopted this modern approach and have replaced their HR department with a People Ops process. Learn more about HR vs. People Ops below.
Two different approaches
Even though numbers have been improving, studies show only 36% of employees are engaged at work. This percentage denotes a need for a new approach to the way organizations manage their human capital.
HR is a process that is compliance-driven. The primary goals are to manage employees and reduce liability. Traditionally, HR teams are often isolated from other departments.
With People Ops, compliance no longer takes the center stage. This approach is strategy-driven and more holistic, with the purpose of incorporating human capital into operations. This model can help you adopt strategies that focus on recruitment, training and retention to better support company-wide goals.
But the scope of People Ops is broader too. This process looks at job satisfaction, employee engagement and well-being. The result is a more employee-centric program.
Failure is another aspect that is fundamentally different with HR vs. People Ops. HR teams often see failure as something that calls for disciplinary action. People Ops, on the other hand, focuses on reframing mistakes as opportunities for learning and growth.
Rethinking the role of HR
Traditional HR processes are reactive. If an issue comes up, and the HR department responds. For instance, an employee might complain about the work environment, and the HR team will investigate.
People Ops is a lot more proactive. It emphasizes the idea that your employees are on a journey and that their value is going to increase over time. It's up to your People Ops team to provide the right resources and develop the right programs to help employees achieve their full potential.
With approximately two-thirds of employees being somewhat likely to leave their job to pursue a position with training opportunities, taking a strategic approach to training is an area where People Ops can make a difference.
Another space where People Ops deviates from HR is the use of data. People Ops departments can leverage modern tools like analytics to make predictions and anticipate issues before they arise, feeding into the proactive approach this model favors.
Offering a better experience
The HR and People Ops models differ in the way they interact with employees. While an HR team enforces policies, a People Ops department empowers employees. With People Ops, you can manage employees in a way that is similar to customers.
This model also values results. It presents each employee with personalized solutions that will help them develop their strengths and improve their performance. You can also implement programs that support the employee's personal and professional goals.
As workplaces become more flexible and a growing number of team members work from home, a People Ops process can play a crucial part in keeping your employees connected and engaged through programs that support their progress and well-being.
Final thoughts on HR vs. People Ops
Modernizing the way employees are managed requires a fundamental overhaul of your HR department. The People Ops model provides a flexible framework you can use to rethink the services and perks you offer to create a workplace that engages and inspires people.
by: Audra Cona, Chief People Officer
About Audra: A Florida transplant who spent many years of her youth moving all over the southeast US. She's spent the last 20 years learning all aspects of what makes businesses tic from the inside and hint – it's always the people! She loves talent strategy and talent solutions and it was a no-brainer for her to want to be part of the best big thing in Tampa Bay – working with Solution Publishing to show the world what we're all about.